Registration for Technical Tour:
This program event is SOLD OUT! No further bookings will be accepted.
The Program:
A technical tour to two construction sites will be offered on July 25, 2018. They are both in the near vicinity of the conference hotel. A small fee (20 Euros incl. taxes for the entire tour) recuperates a snack and the public transportation ticket that will be made available on the day of the tour. Please note: Each visitor must wear rugged shoes and no shorts! Personal protective equipment (hardhat and safety vest) will be provided at the construction sites.

Construction Site 1: Luxury Commercial, Office, and Residential Building next to Berlin Main Railway Station (link to webcam; departure from conference hotel lobby around 8 a.m.)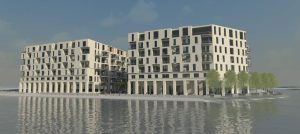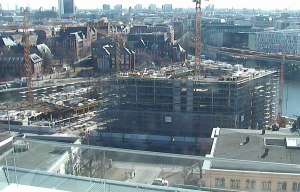 Construction Site 2: Headquarters of Axel-Springer Publishing (link to webcam; tour ends approximately at 2 p.m.)