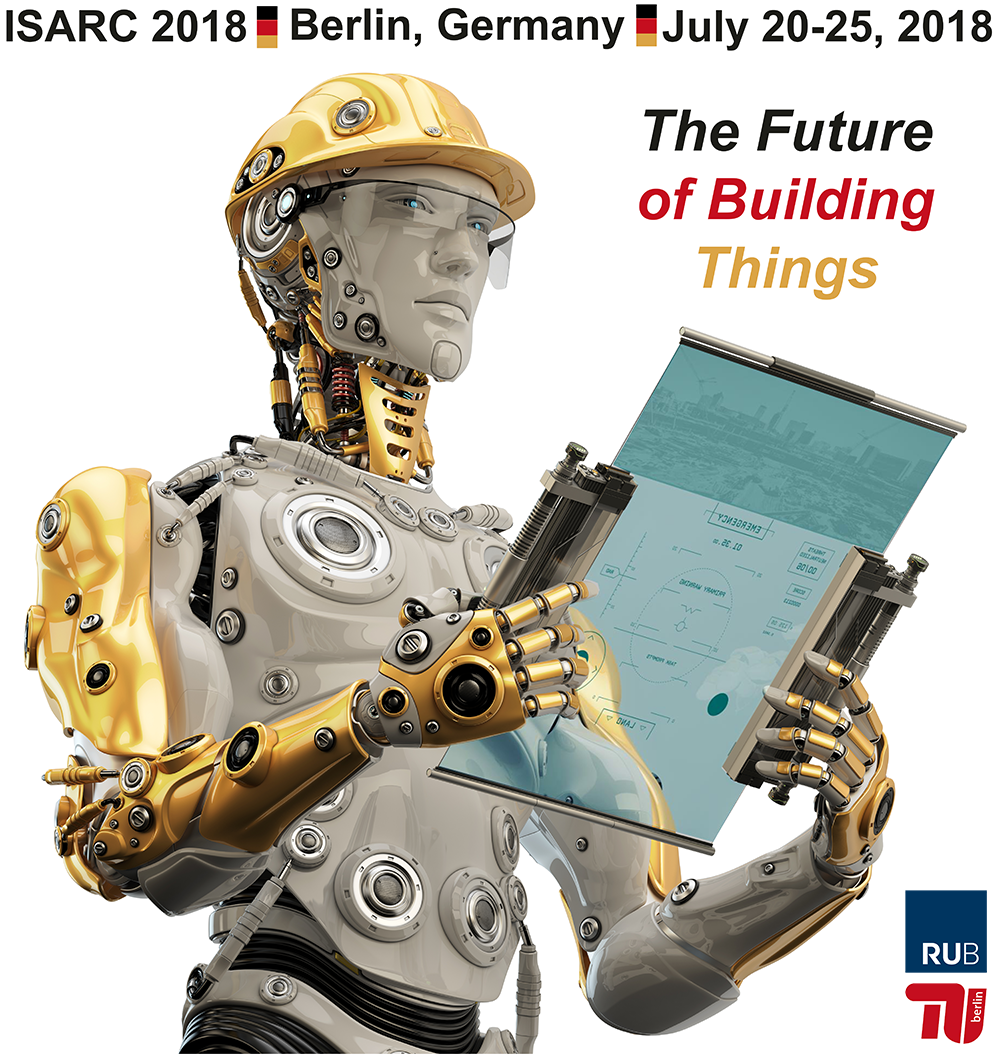 Dear Friends and Colleagues,
The 35th International Symposium on Automation and Robotics in Construction (ISARC 2018) and the International AEC/FM Hackathon will be held in Berlin, Germany from July 20 to 25, 2018.
ISARC: July 22-25, 2018
Intl. AEC/FM Hackathon: July 20-22, 2018
Quick links:
News:
Detailed program will be available July 4, 2018.
More than 250 attendees from around the world have already registered. The registration will close soon!
The ISARC 2018 program event "Technical Tour" and the Hackathon workshops "Bid Data Mining" and "Mixed Realities: AR/VR" are SOLD OUT! No further bookings will be accepted for these events.
Sincerely,
Jochen Teizer, Markus König and Timo Hartmann
(ISARC 2018 General Chairs)