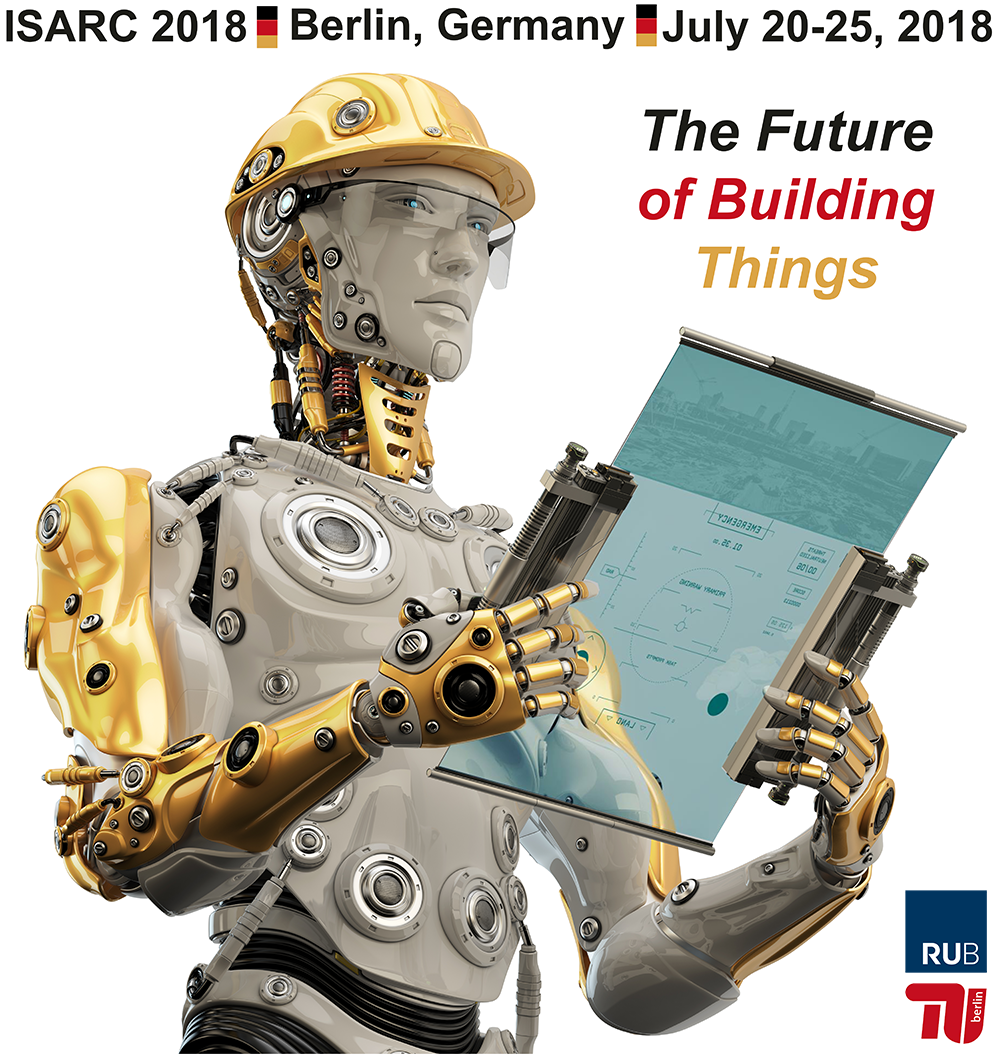 Dear Friends and Colleagues,
The 35th International Symposium on Automation and Robotics in Construction (ISARC 2018) and the International AEC/FM Hackathon will be held in Berlin, Germany from July 20 to 25, 2018.
ISARC: July 22-25, 2018
Intl. AEC/FM Hackathon: July 20-22, 2018
News:
Please use EasyChair for  final paper submissions.
Registration is open. Accepted papers require full registration by April 6, 2018. Please see further details under the registration tab.
Sincerely,
Jochen Teizer, Markus König and Timo Hartmann
(ISARC 2018 General Chairs)