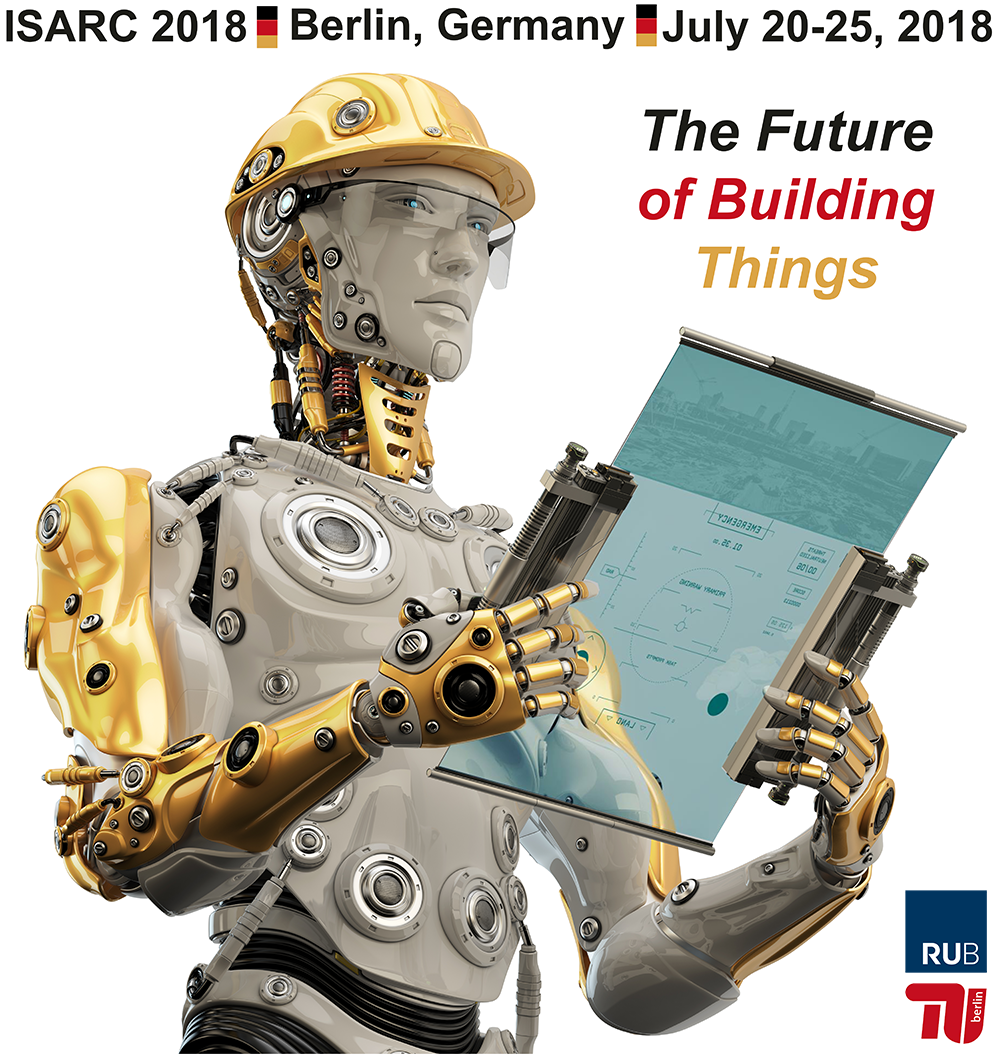 Dear Friends and Colleagues,
The 35th International Symposium on Automation and Robotics in Construction (ISARC 2018) and the International AEC/FM Hackathon were held in Berlin, Germany from July 20 to 25, 2018. Both events shared over 490 attendees.
The ISARC 2018 and Intl. AEC/FM Hackathon program is available for download. 
All proceedings are published at no cost at http://www.iaarc.org. Please note: the ISARC 2018 proceedings book will appear by end of 2018.
The next 36th ISARC will be held in Banff, Canada from May 21-24, 2019.
Sincerely,
Jochen Teizer, Markus König and Timo Hartmann
(ISARC 2018 General Chairs)