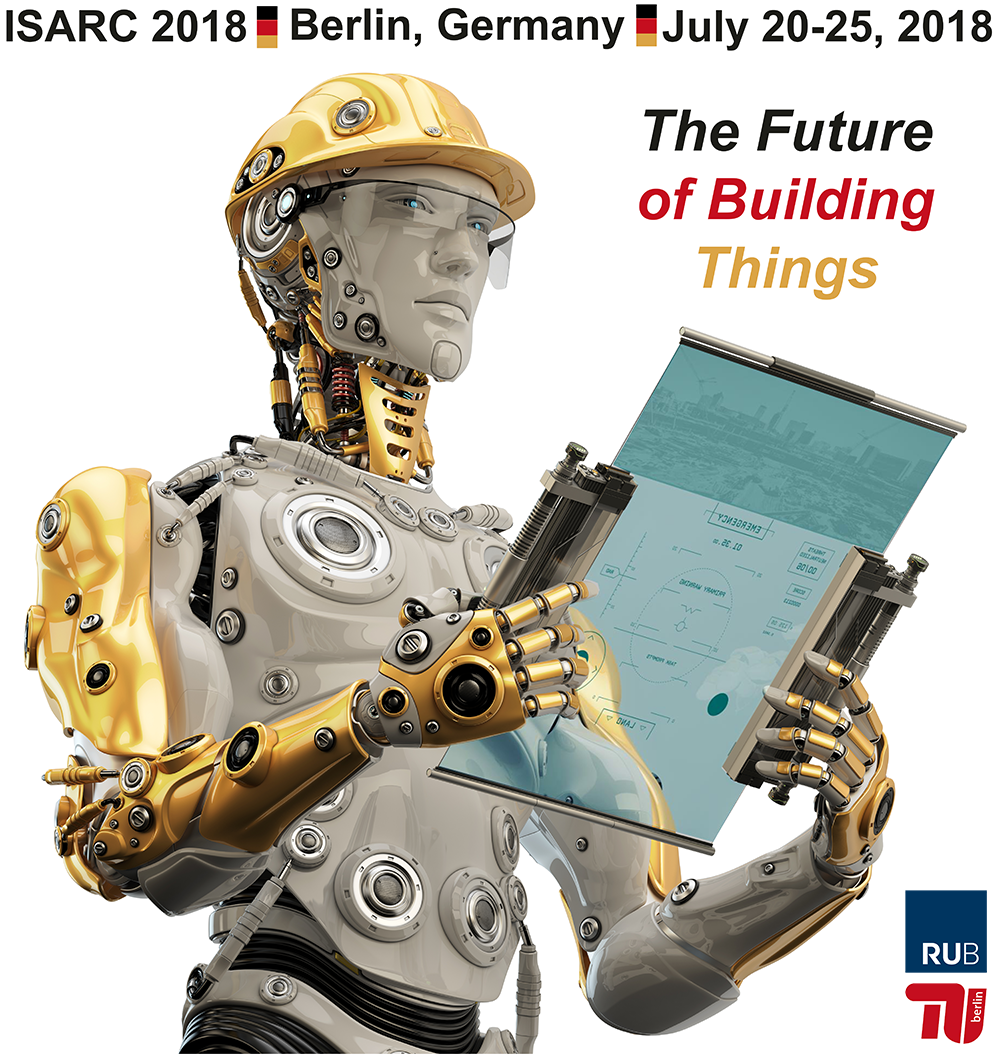 Dear Friends and Colleagues,
The 35th International Symposium on Automation and Robotics in Construction (ISARC 2018) and the International AEC/FM Hackathon will be held in Berlin, Germany from July 20 to 25, 2018.
ISARC: July 22-25, 2018
Intl. AEC/FM Hackathon: July 20-22, 2018
Quick links:
The registration system is open. Please see further details on the registration page.
The ISARC 2018 program event "Technical Tour" is SOLD OUT! No further bookings can be accepted for this event.
Use this link to secure a room in the conference hotel (offer may not include breakfast).
Sincerely,
Jochen Teizer, Markus König and Timo Hartmann
(ISARC 2018 General Chairs)